A short description of the services DeaLuna can deliver to foreign visitors to the Netherlands.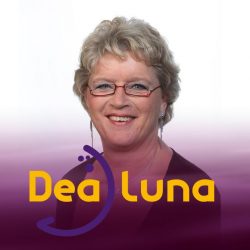 Please let me reintroduce myself
From 1980 till summer 2011 I had the honer to work with passion and pleasure at Organon/Merck as a biochemist. However with the closing down of all research activities at the site Oss, the opportunity arose to spent my time on a different kind of chemistry wich is my other passion: Massage (certified, 3 years study massage therapist) From my previous job I know how exhausting traveling can be. In this I saw a way to build synergy: The best players in the market deserve the best to keep acting at such high level.
Picture this:
You have a meeting far from home, having to rush from airport to a hotel, without a pause urged to focus on next day's meetings to attend. Not even mentioning the enormous jet-lag. You can't ignore that pain in your back caused by lack of mobility in that air-plane chair.
……..Wouldn't you longing for a top relaxing massage?
Here is the synergy:
DeaLuna can provide that relaxing massage such as 'Classical Swedish', 'Ancient Eastern' or 'Hawaiian Lomi Lomi'
DeaLuna brings a mobile massage table, towels, massage oil and everything we need to provide an excellent massage on any location of your preference. To assure an excellent relaxing massage DeaLuna has to know if you are receiving a medical treatment or any medication that can possible affect the effect of the massage, preferable before we meet the first time.
More Information on the massage or eager to order, please email info@dealuna.nl or call +31 (0)6 4411 8000 Regards,
Maria Aarts
De Savornin Lohmanlaan 18
5252AH Vlijmen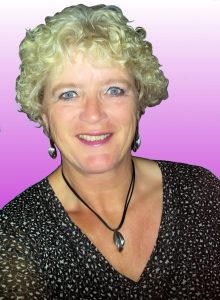 The beste is available, you deserve it
Rates personal massage in the studio*
The length of time determines the price. See examples below
DeaLuna Intens Massage
Deep intense massage of neck, shoulders and back (30 minutes)                € 40,-
DeaLuna Relax Massage
DeaLuna Intens massage + buttocks, legs and feet (60 minutes)                € 60,-
DeaLuna Lomi Lomi Massage
Hawaiian dance over the entire body by long strokes (90 minutes)             € 90,-
DeaLuna Relax Massage
Full body massage (120 minutes)                                                           € 120,-
DeaLuna Top Massage & wet scrub
Half a day of luxury and personal attention                                              € 220,-
*There is a fee for external locations, starting at of € 25, -, depending on travel time / distance.
For the moment Dealuna only accepts cash.